Moscow
Design and Architecture in 9 motions
V. Kotova, January 7, 2008
Golden Apple Hotel_Rafael Shafir, Zebra Crossing Design
The vibrantly colored mixture of different periods and styles, national traditions and global culture, of provinciality and the chic of a sophisticated metropolis influences the Russian capital's image. Its contemporary architecture is just as bright and diverse as Moscow itself - from refined minimalism to color-happy post-modernism, from deconstructivism to neo-classicism. Discover the same variety in the design of numerous boutiques, cafés, and restaurants and hotels. Nowadays, you can realize the most ambitious projects in Moscow, for example Federation Tower or Russia Tower, and that is precisely why this city is a magnet for international architects and designers.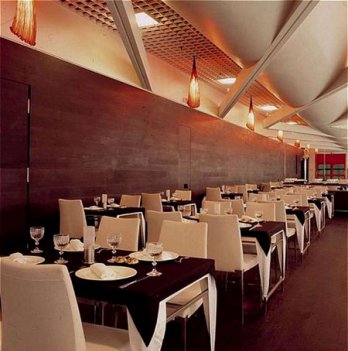 Golden Apple Hotel_Rafael Shafir, Zebra Crossing Design
Golden Apple Boutique Hotel
This building from the late 19th century today houses the Moscow's first boutique hotel. Its minimalist design is based on the contrast of the materials, light effects, and colorful accents. Each of its six stories has its own color while all 92 rooms of the four categories come with the same decoration.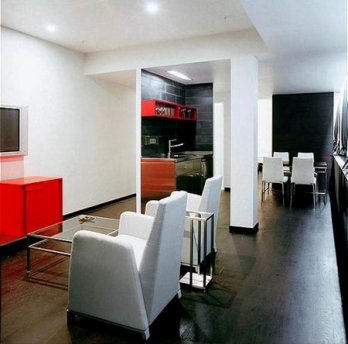 Golden Apple Hotel_Rafael Shafir, Zebra Crossing Design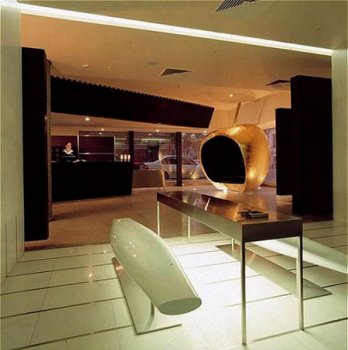 Golden Apple Hotel_Rafael Shafir, Zebra Crossing Design
Golden Apple Hotel_Rafael Shafir, Zebra Crossing Design