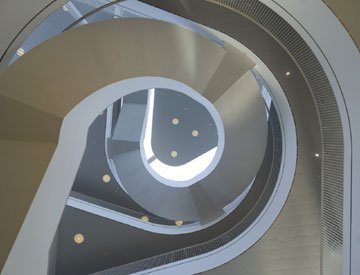 Ørestad College
Ørestad, Copenhagen, Denmark
3XN, November 26, 2007
The Ørestad College will be the first in Denmark to fulfill new educational visions regarding subjects, organization and teaching systems. Communication, interaction and synergy have been key issues.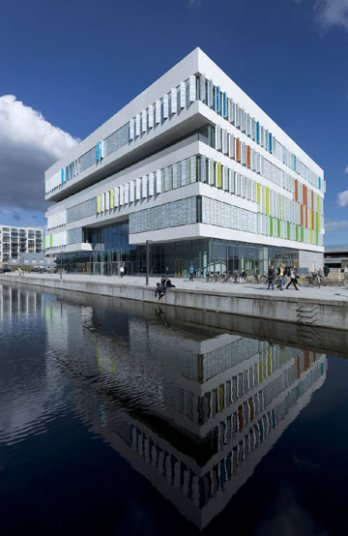 Ørestad College)P: Adam Mørk
The project displays a visionary interpretation of openness and flexibility regarding team sizes, varying from the individual over groups to classes and assemblies, and reflects international tendencies aiming at achieving a more dynamic and life-like studying environment and introducing IT as a main tool. The intention is also to gradually enforce the students' ability to take responsibility for their own learning, being able to work in teams as well as individually.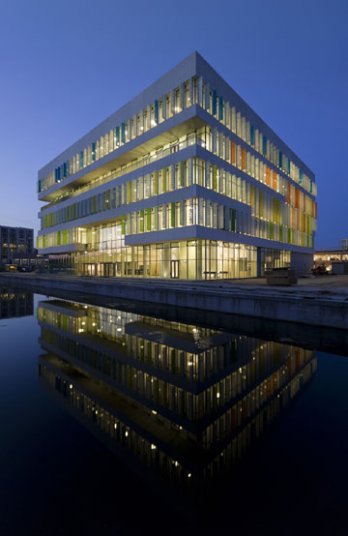 3XN_Ørestad College_P: Adam Mørk