Avant-garde STYLE
Introducing the future of clothing - from liquid-repellent cotton to vitamin-infused pantyhose
Denis Lemieux + Ishi, October 15, 2007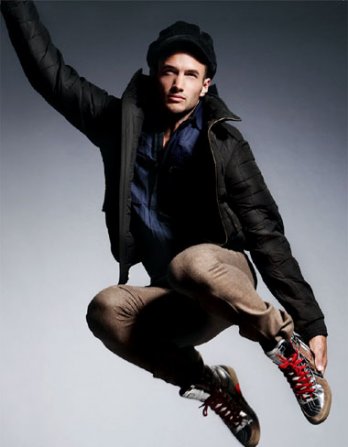 Denis Lemieux + Ishi
Peter will shine brightly in this metallic shirt by Victorinox. Thanks to its 6-percent metal composition, the top moulds to his body, creating a bespoke look. Bomber by Burberry Prorsum, pants by Boss Selection by Hugo Boss,runners by Hugo by Hugo Boss and cap by H&M.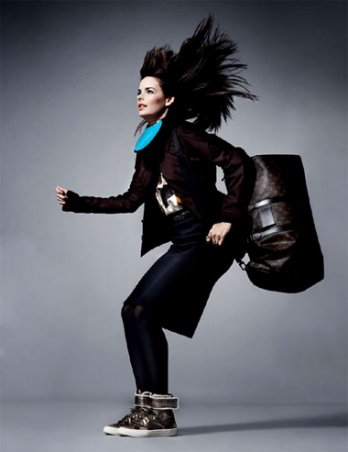 Denis Lemieux + Ishi
Nothing's going to rain on Tamara's parade.A high-frequency welding process and waterproof materials mean the contents of her Keepall Bag by Louis Vuitton stay dry, even if it's submerged. Trench by Denver Hayes, tunic by Kenneth Cole, skirt and belt by Jeremy Laing, plastron by Chanel, tights by Mondor, shoes by Nine West and rings by Cinelli & Maillet.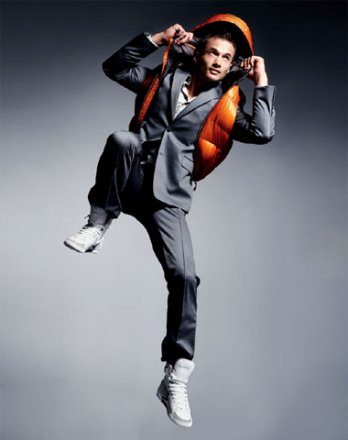 Denis Lemieux + Ishi
Peter's ready for adventure in his ultralight micro ripstop vest by Zegna Sport. The fabric - woven in a hexagonal pattern - is constructed for supreme durability. Suit by Philippe Dubuc, shirt by Paul Smith and shoes by Hugo by Hugo Boss.