Michel Rojkind
The rocker of mecixan architecture
Bija Gutoff, October 15, 2007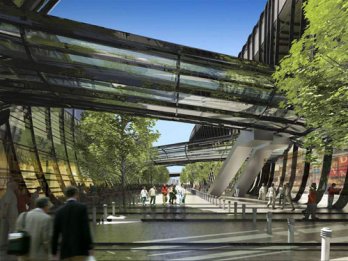 Michel Rojkind_Liverpool Contemporary Center
Compatibility, stresses Rojkind, is a big deal in architecture. "People ask me,
'If you're doing an architectural drawing on your Mac, how are you going to send it to your structural engineer who works on a PC?' I tell them it's no problem. The Mac has taken care of that. I've convinced so many people to switch to the Mac. I'm hooked for life on the Mac. I wouldn't go to any other system."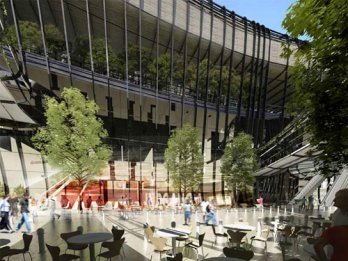 Michel Rojkind_Liverpool Contemporary Center
Each project Rojkind undertakes represents a heart-and-soul commitment. "
If a design doesn't turn me on,
" he states,
"something is wrong. And if I cannot imagine myself using the space I'm designing, I won't present it.
" Adhering to those principles keeps the young architect true to his inner compass - though the needle doesn't always point to a fat bottom line.
"I choose to do what I really believe in," he says simply. "So designing a house with Roman pillars for a client who wants Roman pillars, just for the money, is something I'd never agree to." "It's a personal matter," he concludes. "I'd go back to drumming before doing architecture that lets me down."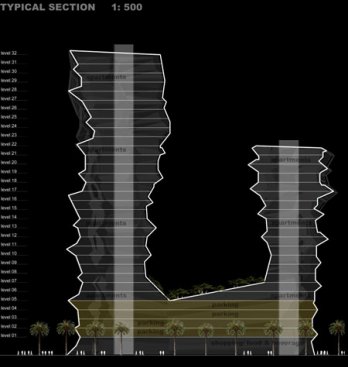 Michel Rojkind_Ajman Marina
www.rojkindarquitectos.com