Kengo Kuma
Afternoon with an ecologist and poet architect
Marco Casamonti, October 8, 2007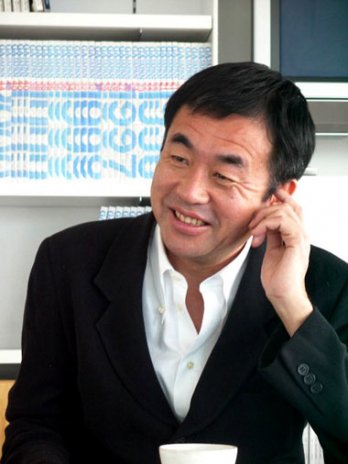 Kengo Kuma
Marco Casamonti interviews Kengo Kuma in Padua's Palazzo della Ragione during an inspection for design of the installation of the exhibition dedicated to the Japanese architect. An opportunity to look at Kengo Kuma's work and understand how he works, experimenting with materials.
Marco Casamonti: First of all, something about your personal history, it's interesting for our public.Kengo Kuma:
Yes, I was born in Yokohama in 1954, I graduated from the University of Tokyo and after that I went to New York to attend the Columbia University and after coming back from New York I started my practice, it was 1986.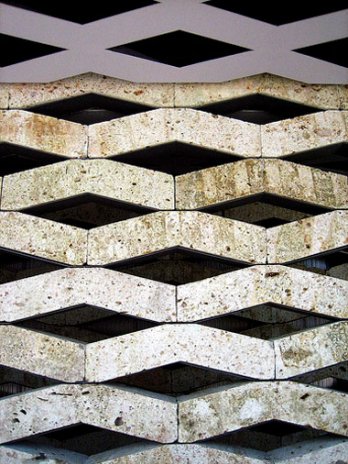 Kengo Kuma_Chokkura Plaza
M.C.: In Tokyo?Kengo Kuma:
In Tokyo. It was a good time for me to start, because economy in Tokyo in the '80s was very active. I was very lucky.
M.C.: You have many projects under construction in different areas of the world, can you explain what's the situation of your work around the world?Kengo Kuma:
I have some projects in Europe, some projects in the States and some in China. Now there's a real globalization, the borders of the countries have been disappearing in the last five years and we have many projects. Moreover, people have developed some sympathy, some people feel the sympathy for my architectural philosophy and many people ask me to design something for their place.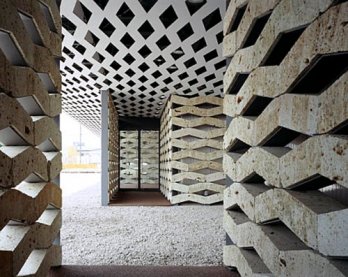 Kengo Kuma_Chokkura Plaza