BEIJING
China's new revolution
Amanda Ross + Robert Lemermeyer + EnRoute Magazine, September 10, 2007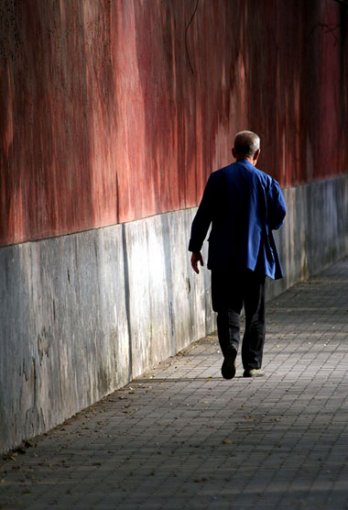 Old man walking in the street
Back in Beijing the next day, we're caught up in more contradictions of the city's transformation. Across from Tian'anmen Square, under the watchful gaze of Mao himself, hulks a massive futuristic egglike dome made of titanium and glass: the new National Grand Theater, designed by French architect Paul Andreu. Many Beijingers have found it too alien and untraditional for their tastes. What would the Chairman himself think of this audacious, controversial structure, set in an arti­ficial lake? - Come to think of it, it's not so different from the Imperial Summer Palace, still a magnet for thousands of tourists and boat-paddling, day-tripping Chinese.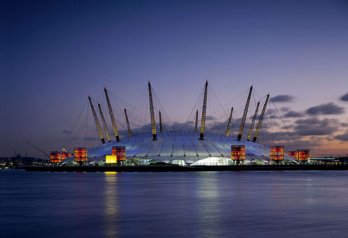 Paul Andreu_National Grand Theater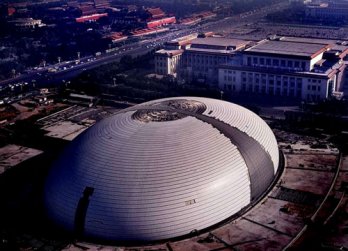 Paul Andreu_National Grand Theater
Brazen new projects like this one will define the Beijing landscape of the future in the same way the Forbidden City defined the Chinese capital for centuries. The coming of the Olympic Games transforms cities, but to my eye, far from being a defining event in today's Beijing, they'll be the crown jewel marking the ongoing surge of a city, and a country, that is assuming a greater presence in the world arena.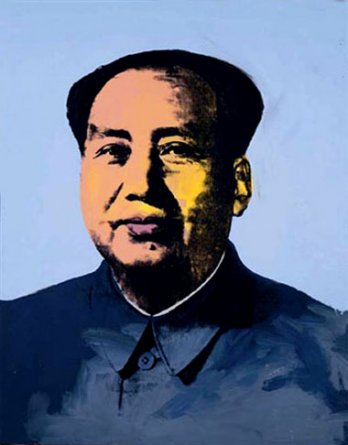 Andy Warhol_Mao Sedong
I can't help wondering if the city's dizzying, rapid transformation and influx of foreign influences will be good for the Chinese. It's true that for every fancy building, there's a razed hutong, or local neighbourhood – a little piece of Beijing history sacrificed for its new future, regarded locally with a mixture of awe and sadness. It's for them to decide. From Marco Polo to the Manchus, China has withstood invaders for thousands of centuries and has always emerged triumphant. This new army will be no exception