BEIJING
China's new revolution
Amanda Ross + Robert Lemermeyer + EnRoute Magazine, September 10, 2007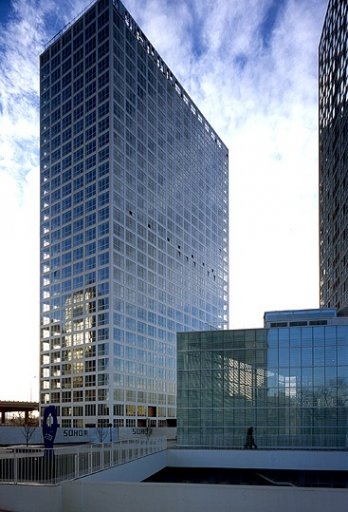 Icecap_Jianwai Soho
The SOHO China developers embody that exuberant artistic sensibility on a wildly larger scale. The East-West powerhouse couple of Wall Street banker Zhang Xin and her developer husband Pan Shiyi have created some of Beijing's most bold and dramatic residential, retail and office towers. Their latest venture, the 20-tower Jianwai SOHO in the Central Business District, is set in a checkerboard pattern and turned at 25-degree angles. This is both to capture natural light and to signal a dramatic departure from traditional Chinese architecture (in which feng shui dictates a strict east-west orientation). This subtle nose-thumbing at tradition has been a big hit with Beijing's young entrepreneurial crowd.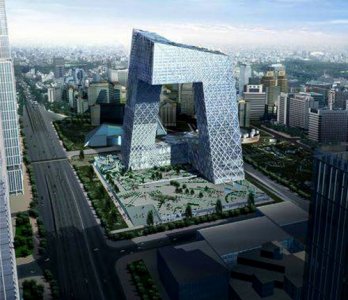 Rem Koolhaas_Central Chinese Television
That's just the tip of the revolutionary iceberg. Rem Koolhaas' CCTV building is a radical off-kilter looplike structure that gives metaphoric fluidity to the occupants and the space. I'm trying to imagine this vast area as the decaying industrial hinterland that it apparently was mere years ago. But all I see are tall, shiny buildings and those busy cranes.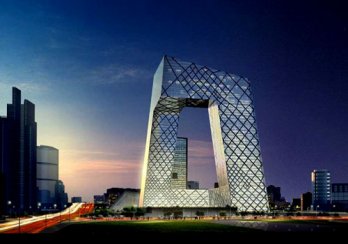 Rem Koolhaas_Central Chinese Television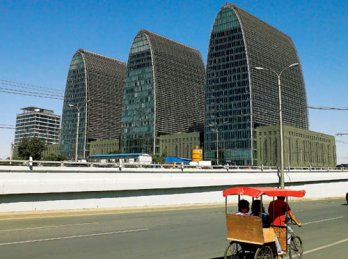 Robert Lemermeyer