BEIJING
China's new revolution
Amanda Ross + Robert Lemermeyer + EnRoute Magazine, September 10, 2007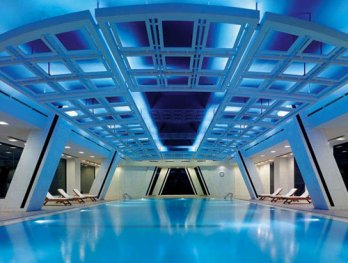 China World Hotel_Shangri-La Group
Lord Foster is only one of the cadre of international architectural superstars building a modern city on a radically abridged pre-Olympic timeline. Dutch master Rem Koolhaas and current It girl Zaha Hadid are accounted for. Architectural Record has even launched a Chinese-language edition. But I assume these luminaries didn't have a hand in the design of Shangri-La's China World when our cab finally surfaces in the Central Business District. Still, you can't judge a hotel by its dull, uninspiring cover, which conceals an interior so opulent that the Last Emperor would have felt comfortable riding his bicycle around the marble expanse.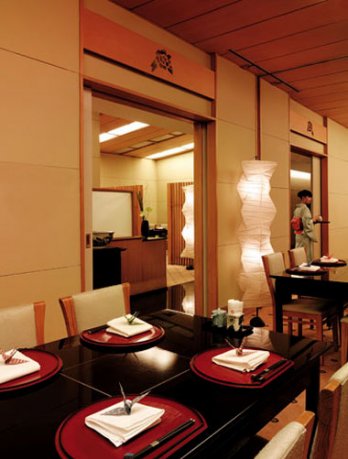 China World Hotel_Shangri-La Group
Capitalism and communism thrive as passionate – and unlikely – bedmates in Beijing. The hotel's subterranean luxury mall of designer boutiques would shame Rodeo Drive. Even the Starbucks just off the lobby serves my usual grande lattes but with "duck chest" sandwiches instead of, say, cranberry scones. While Shanghai has been anointed with a Jean-Georges, Beijing's restaurant scene is still playing catch-up, though a few bold pioneers are introducing avant-garde design and cuisine. Situated by the trendy Worker's Stadium area, Green Tea House (now with a second location in Shunyi) was the first to capture the hip new wave four years ago. It draws both foreign and local cognoscenti for its cheeky neoclassic Chinese food served at sleek communal mess tables and benches. We opt for a white cushion-piled banquette for cross-legged eating over Lucite lap tables. I love the vibe, from the regionally influenced food to the campy English on the menu.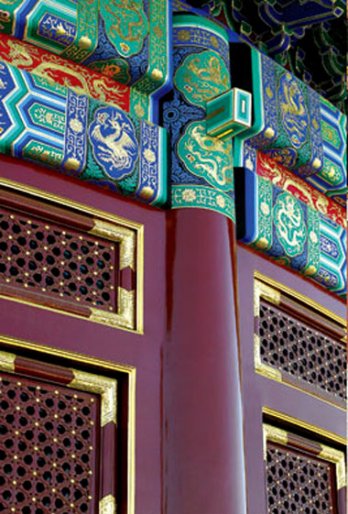 Robert Lemermeyer