Edward Steichen
Master of Photography
Valerio D'Alimonte, September 4, 2007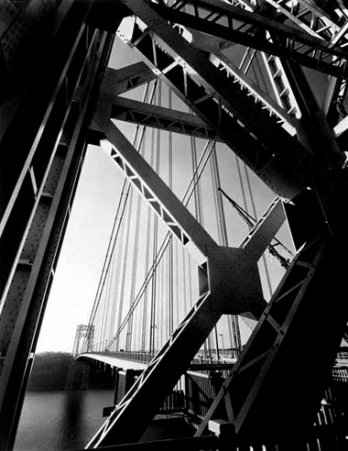 Edward Steichen_Ammann_George Washington Birdge
In the 1930s, Edward Steichen published a book of photos for children entitled The First Picture Book (1930) and closed his studio (1938). An exhibition at the Baltimore modern art museum gave him the status of fully-fledged artist.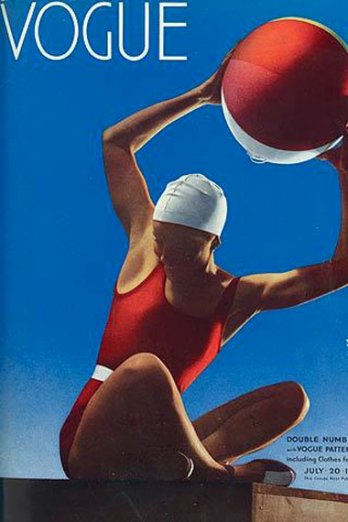 Edward Steichen_Vogue cover
During the Second World War, Edward Steichen joined a photography section within the air and sea force; he embarked upon Lexington aircraft carriers (1943), and was entrusted with an exhibition, "Road to Victory", at the MoMA… At the end of the conflict, he took over the direction of the photographic department of the symbolic New York museum. His exhibition, "The Family of Man", (1955) with three hundred and fifty photos on the themes of pacifism and humanism won him international renown: it travelled through thirty-seven countries (including the USSR) and was admired by over nine million visitors. Listed in the UNESCO world heritage, a recreation of this exhibition has been housed since 1994 at the Château de Clervaux (Luxembourg).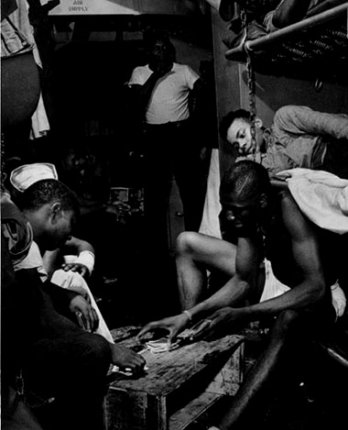 Edward Steichen_US Marines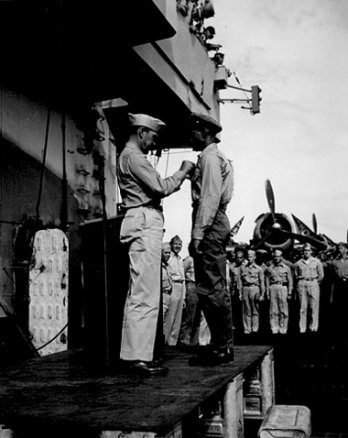 Edward Steichen_Commendation