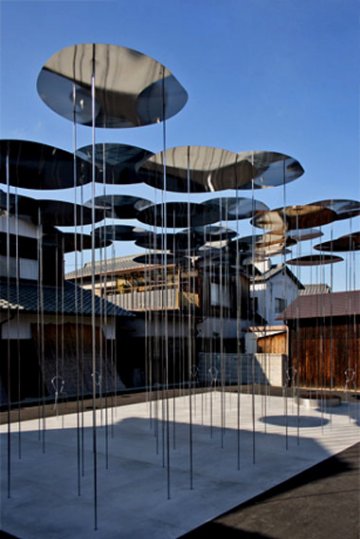 Five Nights at the Museum
The union of Art with Architecture
Trevor Boddy - Enroute Magazine, August 27, 2007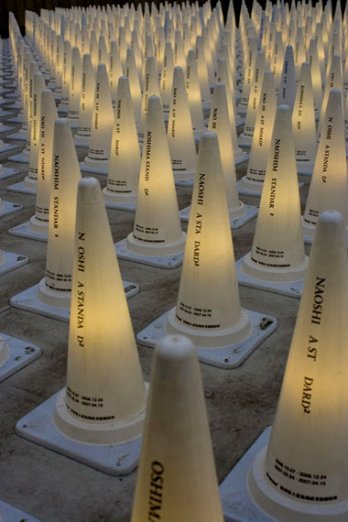 Naoshima_Dard 2 Project
One famous architect, three luxury hotels and a whole lot of Monet: How a yen for art transformed the Japanese island of Naoshima.
There is such a thing as overdosing on fine art and bold architecture. After a few days of ingesting Rauschenbergs, Stellas, Hockneys and even one exceptional set of Claude Monet's water lilies, I had redlined. My eyes hurt, my shins were developing splints from hard gallery floors and I clearly needed a break. I pushed a button hailing the private funicular monorail to whisk me up to my room in the hybrid hotel-meets-museum that is Benesse House on the Japanese island of Naoshima. I was starting to agree with some fellow guests I had met at breakfast - a sprightly pair of Dutch seniors - that Japa­nese starchitect Tadao Ando's cast-in-place concrete buildings and their slightly alkaline smell had become a bit too Zen. "It reminds me of dikes," said one. "Or the Maginot Line," concluded the other.
Benesse House_Naoshima_Japan
As the monorail car clicked up the mountainside, I gazed out at the glinting Seto Inland Sea, framed by haze-smeared ghosts of the outer islands, the vista a welcome reality check after so much artiness. Despite its name, the sea is not inland at all but rather a portion of the Pacific, sheltering a verdant archipelago that stretches from Osaka's industrial portside almost to Fukuoka on Kyushu. But it is inland in another more important sense, being central to the minds, hearts and stomachs of the Japanese. Seto-naikai's sheltered bays are the ur-source of the galaxy of seafood central to Japan's cuisine; its misty seascapes are the subject of Hokusai's iconic 19th-century woodblocks; its azalea-decked hills shelter the late Modernist sculptor Isamu Noguchi's stone workshop; and built more recently around its edges is a string of suspension bridges, including the world's longest. Thanks to Naoshima, the Inland Sea has become a global - not just Japanese - cultural hub.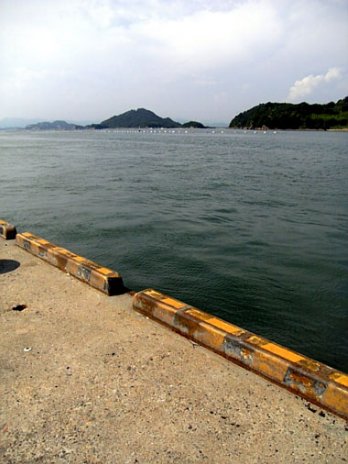 Naoshima Island_Japan