Esthétique Domestique
Household appliances then and now
Bernadette Deloose, August 6, 2007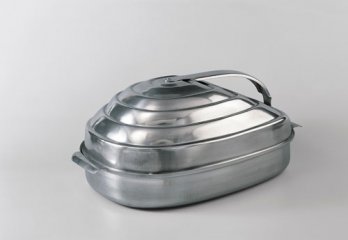 Electric kettle for potatoes Top-O-Stove_Na-Mac Product Corporation_Los Angeles_Christophe Fillioux_SUMO
The objects have been grouped together according to three themes: "Food and Drinks", "heating and cooling" and "cleaning and personal hygiene". Espresso machines, toasters, ice crushers, vacuum cleaners, clothing irons, ventilators, ... of then and now illustrate the evolution of shapes, colours and materials. Allow yourself to be amazed by vacuum cleaners which look like turbines on sleds, crumb-sweepers like "rapidos", espressos with a futuristic look, blenders in flamboyant colours, ventilators which look like airplane engines, an electric heater disguised as a shiny space ship, …
In the course of the entire 20th century, designers have found a continuous challenge in discovering new materials and product technology innovations. Household appliance manufacturers time and again sought out means of making mass production cheaper, time and again replacing precious, traditional materials with new ones. The shapes of the appliances can be traced back to the industrial production process and therefore indirectly to the applied material. The exhibition pays extra attention to bakelite, plastic and glass objects.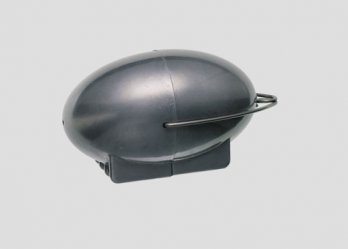 Cocotte for turkey, 1936_Christophe Fillioux_SUMO
Pictures of patents tell a little bit more about the design process, and colourful posters clarify how industrial products were marketed. In the first decade after the Second World War, the role of the mass media in determining the world population's lifestyle grew ever more important.
The historical section is complemented with recent designs. Objects which succeeded in securing a spot in the museum and which have been taken from the reserves of the Ghent Design museum for the duration of the exhibition. Designs for Alessi, Rowenta, Electrolux, Nilfisk, Magimix, Bosch-Siemens, Philips, ... An entire generation of appliances which express classical values such as aesthetics, valuable materials, meticulous finish and a consistent emphasis on functionality and ergonomics.
"Esthétique Domestique: household appliances then and now"
shows a fundamental aspect of industrial design: the art of homemaking.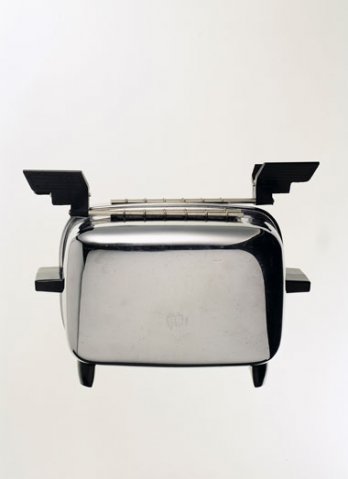 Toaster BJM, 1962_Italy_Christophe Fillioux_SUMO
www.designmuseumgent.be