Esthétique Domestique
Household appliances then and now
Bernadette Deloose, August 6, 2007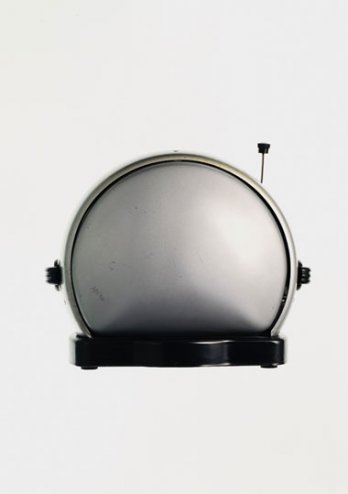 Toaster Z. Merit Made (Buffalo, NY), 1938_USA_Christophe Fillioux_SUMO
What do people need? What do they find pretty? What shapes incite people to buy? As of the 1930s, attractive design was therefore also seen as a sales-inducing factor. In the course of the 20th century, design gave everyday objects an identity of their own, and left a stamp marking their creative pedigree. People came to accept the fact that a designer might also prove useful in producing a coffee grinder or a vacuum cleaner. Cutting-edge appliance design proved to be an effective means of outdoing the competition.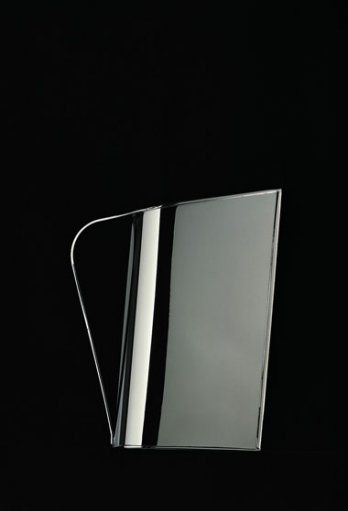 Jug Normandie_Revere Copper & Brass Incorporated (New York)_Peter Müller-Munk, 1935_USA_Christophe Fillioux_SUMO
With a lot of prominent manufacturers, design and innovation became important elements in the development of household appliances. The industrial designer became an engineer, an artist and a market researcher. Particularly in the United States, professional designers were forced to develop themselves by facts rather than by words. Design was also used besides advertisement as a means of selling the new industries' products. The mere fact that a famous designer has had a part in the realisation of a finer product is a valid reason for many to purchase that product. Today, product development is by and large the result of ideas brought forth by different parties. Industrial design is no longer a one-man job. The industrial designer is a project leader or a project policymaker. He is dealing with a process. Design, marketing and technique need to be coalesced to become a single unity. A balance between quality, quantity and reasonable prices is aimed for.