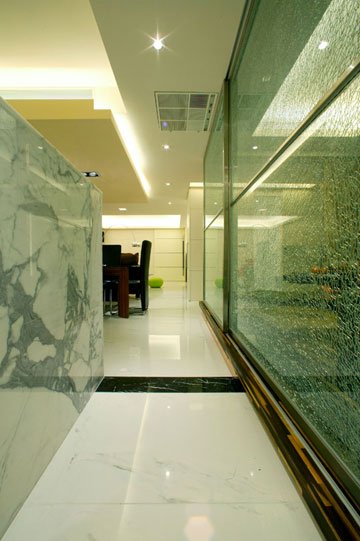 Liu Tong Yu
Private House in Taipei
Lara Tonnicchi, June 18, 2007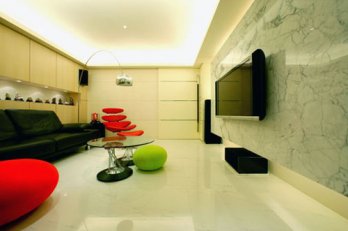 Liu Tong Yu_Taipei_Taïwan
Location: Taipei, Taiwan
Architect: Liu Tong Yu
Total Area: 160 mq
Taipei, the capital of Taiwan, is notoriously hectic and expensive; a city teeming with people, cars and smog, with over seven million inhabitants drawn by the appeal of a city in constant ferment. The cost of real estate here is sky high and most of Taipei's residents have given up the dream of owning their own home. Yet, despite government efforts to encourage decentralizing production and commercial businesses, the conviction still prevails that to achieve success in Taiwan you have to move to the capital. In this difficult situation, the architect Liu Tong Yu, of L.T.Y. Interior Design, succeeded in the challenging task of taking a home in the heart of the chaotic city and making it into a place of peace, suspended from reality. The project, completed in 2003, immediately bespeaks the architect's high sensitivity to contemporary design and attention to details.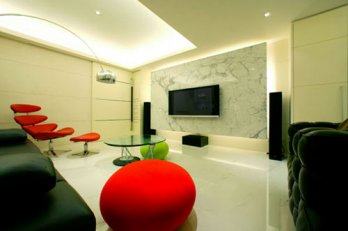 Liu Tong Yu_Taipei_Taïwan
The private home in Taipei is a space that extends mainly lengthwise over a total area of 160 m2 without special views or openings to the outside. The architect was faced with a very intimate space, though not at all small, which was also introverted and potentially poorly lit. The conceptual idea at the basis of the design choices was to return substantial light and opening to the private home through the careful choice of finishing material and the design objects that furnish the apartment.